C
assia
W
hole
(Cinnamon Whole)
Brand
n
ame:Red rose
Botanical name:
Cinnamomum cassia
Product Type:
Single Herbs & Spices
A
ppearance:yellow or yellow-brown natural color, smooth and compact, small roll shape, sweet
, strong, aromatic, spicy odor
L
ength: 30-40 cm.
Moisture: 1
8
% (max).
Product Origin Province: Sikiang origin (Guangdong Province)
Expiry date: Two years
Packing:
in pressed cartons of
25kg
s
/ 10kgs
or packed according to client's request.
Loading:
26MTS / 25MTS per 1 x 40'HQ
13MTS
/13.5MTS
per 1 x 20'FCL
Delivery time: 10-15 days after receiving deposit.
Supply Ability
:
200 Tons per Month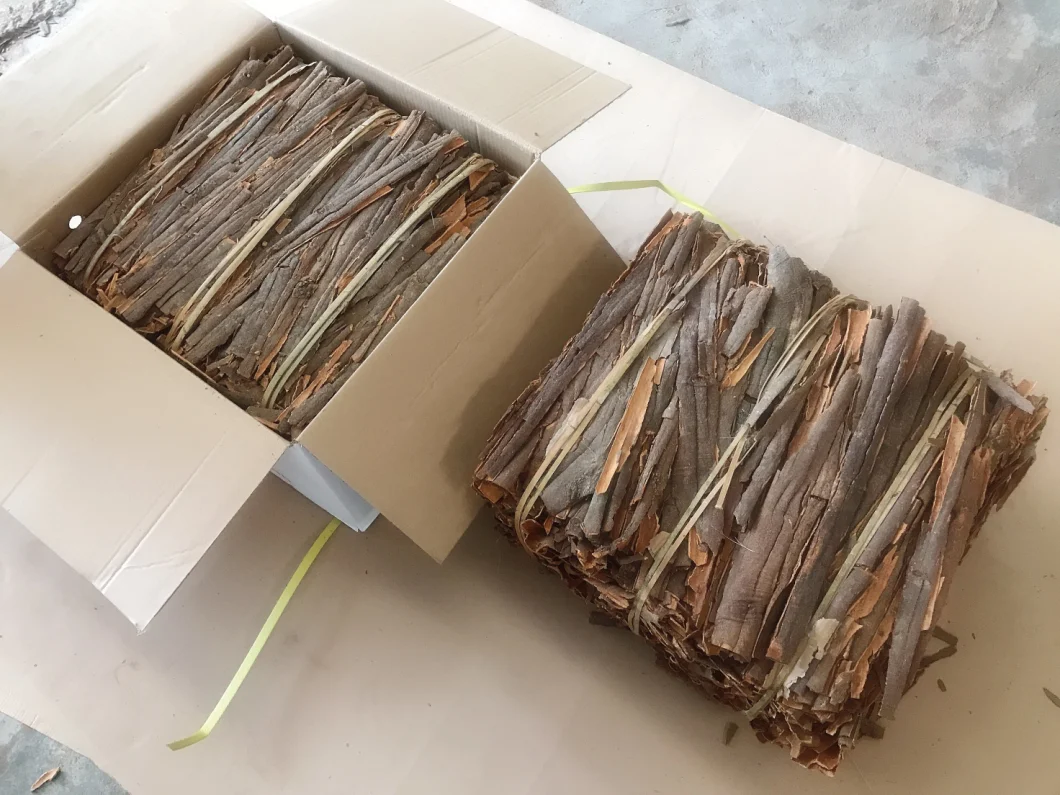 Z
haoqing
Debang
Trad
e
And Development
Co.,
Ltd.
is
one of the most professional Spices manufacturing and exporting company in China. Our company was established in 1992, located at the famous township of the Chinese Cassia - Zhaoqing City (Guangdong Province), which is one of the largest Cassia planting and distributing in China. And we usually call our Cassia is Sikiang Origin. We have our own processing and fashion factory to supply all kinds of Cassia goods, such as Cassia Whole, Cassia Broken, Cassia Tube, Cassia Powder, Cassia Stick; and we have strong suppliers to offer us Dry Ginger, Galangal Root, White Pepper, Black Pepper, Star Aniseed
and so on.
We have been in spices business more than 28 years. Most of our products exported to overseas countries. Relying on worthy honest, upstanding credit and qualified quality, our company has already established good trading relationships with customers from more than 20 countries and regions worldwide.
We would like to offer you some items as below:
Items

Picture

Specifications

CASSIA

CASSIA

WHOLE






Moisture:

18.5

% max




Ash:

4

% max




Length: 30-4

0

cm




Volatile

Oil content:

Not less than 1.7ml/100g




Packing: Carton

25

kgs




Container capacity: 1

3.5

MT/

20

'

FCL




25MT-26MT/40

'

HQ






C

ASSIA

BROKEN




Moisture:

18.5

% max




Ash:

4

% max




Volatile

Oil content:

Not less than 1.7ml/100g




Packing: Carton

25

kgs




Container capacity: 1

3.5

MT/

20

'

FCL




25MT-26MT/40

'

HQ

CASSIA

TUBE




Moisture: 1

8

%

max




Ash: 4% max




Volatile Oil: Not Less than 1.7ml/100g




Clean and unmouldy




Length: About 40cm.




Packing: Carton

20

kgs




Container capacity:

12MT / 40

'

HQ

CASSIA LEAF




( BAY LEAVES)




Moisture:

17

% max




FAQ Quality




Packing: Carton

2

0kgs




Container capacity:

22

MT/40

'

HQ




CASSIA

TUBE(10CM)




Moisture: 17% max




Ash: 4% max




Volatile Oil: Not Less than 1.7ml/100g




Clean and unmouldy




Length: 10cm.




Packing: Carton 20kgs




Container capacity: 12MT / 40'HQ

CASSIA CIGAR




(CASSIA STICK)




Moisture: 1

7

% max




Length:

8

-

10

cm




Clean and unmouldy




Packing: Carton 10kgs

/ 20Kkgs




Container capacity:

7.8 MTS / 20'FCL




18 MTS / 40'HQ
Other Products:
Items

Picture

Specifications

STAR ANISE

ED

Appearance: Big flower size, Each flower has seeds inside




Moisture: 1

4

% max




A

sh

:

0.8

% max




Broken: 5% max




Packing: Carton 10kgs

/ 20kgs




Container capacity:

7 MTS / 20'FCL




15 MTS / 40'HQ

GALANGAL ROOT

Appearance:

N

ormal Galangal Root shape with earth-tone rings on its semi-rough surface.




Moisture: 1

4

% max




Admixture: 1% max




FAQ Quality




Packing:

Gunny bag / P.P.Woven bag of

4

0kgs

/ 50kgs




Container capacity: 10

.5

MT

/

20'FCL




23MT

/

40'

HQ

WHITE PEPPER

Appearance: Natural white

color




Moisture: 1

4

% max




FAQ Quality




Packing:

Gunny bag / P.P.Woven bag

of 40

kgs

/ 50kgs




Con

tainer capacity:

14

MT/20

'

FCL




25MT/40

'

HQ

BLACK EPPPER

Appearance: Natural

black and brown color




Moisture: 1

4

% max




FAQ Quality




Packing:

Gunny bag / P.P.Woven bag

of 40

kgs

/ 50kgs




Con

tainer capacity:

14

MT/20

'

FCL




25MT/40

'

HQ