WLP INGREDIENT INC
Professional Wholesaler of Pharmaceutical Ingredients
Special business:Customized Product of Compound
Ingredients; OEM for Tablets,Capsules,Lable,Packaging

Synthetic Camphor is used in the manufacture of cellulose nitrate, polyvinyl chloride and plastics. It can also serve
as medicine, antiseptic, insecticide, etc. It can be used as an ingredient in smokeless powder, as a stabilizer and a
moderator to improve ballistic properties.
Camphor, a white crystalline powder with a characteristic penetrating pungent and aromatic odor, is soluble in
alcohol and found in camphor oil of camphor tree. Synthetic Camphor is extracted from Alpha-Pinene of Turpentine,
then make a conversion Alpha-Pinene into Camphene, esterified to Bornyl acetate. Continue making saponification
to Isoborneol, final oxidizing to Synthetic Camphor.

Other name: 1,7,7-Trimethylbicyclo[2.2.1]-2-heptanone;1,7,7-Trimethylbicyclo[2.2.1]heptan-2-one;1,7,7-Trimethylnorcamphor;2-Camphanone;Bornan-2-one;Caladryl;DL-Camphor
CAS Number: 76-22-2
EIENCS NO.: 200-945-0
MF: C10H16O
MW: 152.23
InChI: 1S/C10H16O/c1-9(2)7-4-5-10(9,3)8(11)6-7/h7H,4-6H2,1-3H3
Melting point: 179ºC
Boiling point: 204ºC
Flash point: 64ºC
Water solubility: 0.12G/100ML(25ºC)
Density: 0.992g/ml
Characteristics: white crystalline powder
Assay: 96% min
Standard: DAB/USP/BP/CP/EP

Related Products:
Benzocaine CAS: 94-09-7
Lidocaine CAS: 137-58-6
PROCAINE CAS: 59-46-1
Benzocaine hydrochloride CAS: 23239-88-5
Lidocaine hydrochloride CAS: 73-78-9
Articaine hydrochloride CAS: 23964-57-0
Levobupivacaine hydrochloride CAS: 27262-8-2
Ropivacaine hydrochloride CAS: 132112-35-7
Dibucaine hydrochloride CAS: 61-12-1
Bupivacaine hydrochloride CAS: 14252-80-3
Articaine CAS: 23964-58-1
Propitocaine hydrochloride CAS: 1786-81-8
Tetracaine hydrochloride CAS: 136-47-0
Procaine hydrochloride CAS: 51-05-8
Pramoxine hydrochloride CAS: 637-58-1
Proparacaine hydrochloride CAS: 5875-06-9

1.Used in medicine industry,making cardiotonic,agonist,detergent,antipruritic and mothproofing agent for clothes and book.
2.Making celluloid, celluiose ester and other plastizer.
3.Also used in making flame,insecticide and stabilizer for explosion.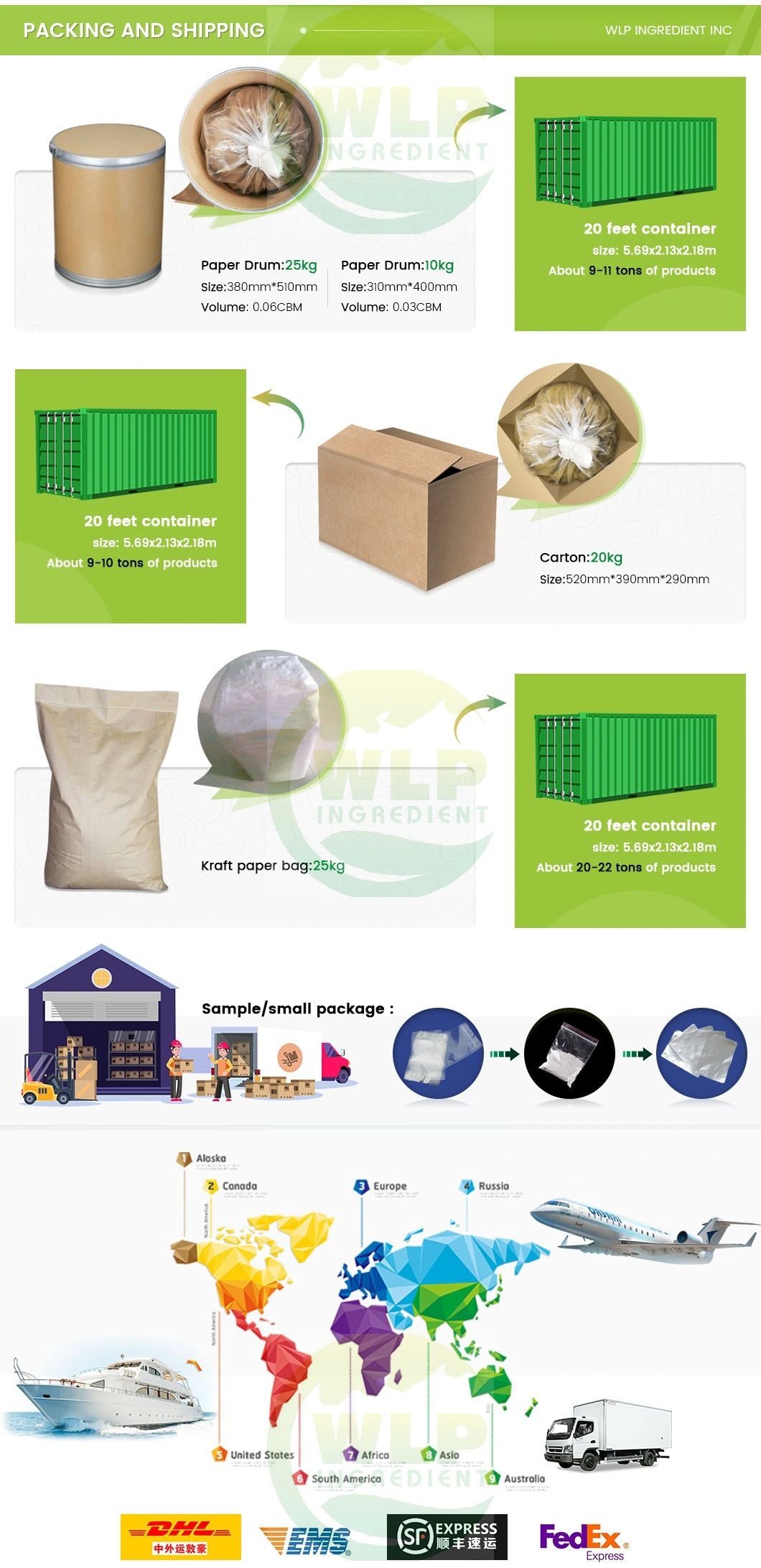 Can I get a samples to test?
Yes, we can provide 10-20 g sample for your testing, please contact us for more details. +
What
'
s your MOQ?
Our MOQ is 1kg. (Packed in aluminum foil bag) +
How can i buy?
Proforma invoice will be sent first after confirmation of your purchase order,enclosed our bank information.Payment by T/T,Western Union or Paypal. +
How can you confirm your quality?If problem happen,how you treat with your client?
You can get free samples for some products, you only need to pay the shipping cost or arrange a courier to us and to get the samples. You can send us your product specifications and requests, we will manufacture the products according to your requests. +
How do you treat with quality complaint?
All of products are strictly tested by our QC, and confirmed by QA. We do test for products to make sure all of them are qualified. In case any quality problem is confirmed to be caused by us,we will replace the goods or refund your payment immediately. +
What's the delievry time?
Usually 3 working days for small orders,and large orders need to be checked based on different products.