wuhan frankincense essential oil distillation equipment and alembic extraction machine


Product Structure:

The device consists of inverted vertebral distillation kettle, demister, condensing tower, oil-water separator, double filter, supercharger, material conveyor belt and essential oil, pure dew collection tank, pure dew storage tank, food grade pump and other related pipelines composition. Equipment internal surface polishing Ra≤0.6μm,Outer surface matte treatment Ra≤0.8μm,To ensure that no health dead ends, in line with GMP requirements.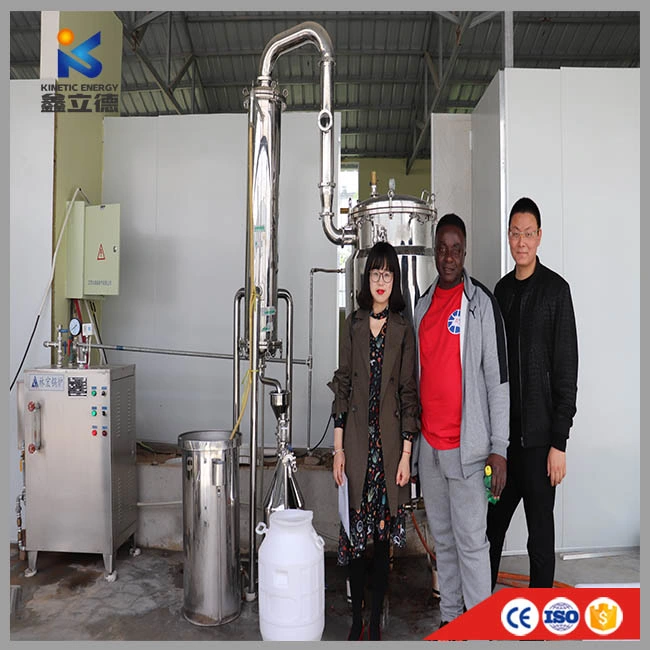 Essential oil distillation extracting equipment Main parameters
Distillation kettle

Effective volume: 3000L, using high-pressure steam through heating.
Inside: working pressure: normal pressure;design temperature:120ºC,work temperature≤100ºC.Working medium:water; Upper oval headδ=5mm/S30408,Cylinder δ=5mm/S30408.
Discharge slag door:DN1200, Three cylinder rotary slag gate, Single cylinder to open the door, two cylinder locking, a slag door with self-locking cylinder.

Demister

Size Φ300×750,δ=3mm/S30408,Demister inside has baffle, The top of the demister is set to the quick opening hole. Demister to facilitate cleaning.Meet the GMP requirements.

Condenser

Vertical condenser. Heat transfer area is greater than10m2 .

Pipeline:designed pressure: normal pressure;working pressure: normal pressure;design temperature:100ºC, work temperature≤90ºC. Working medium:Secondary steam. Length:Φ25×2,Material: S30408
Main advantage essential oil extraction equipment:
(1)By steam-distillation to reach the extraction of essential oils.
(2)Easy operation. One people can operate this machine easily .
(3)High efficiency. Using indirect heating of heat- transfer oil, it can quickly reach 100ºC high temperature under the conditions of cleanness, safety and atmospheric pressure. If required, with vacuum pump, the extraction speed of essential oils will be ore faster.
(4)Compact structure.It covers only about 1.5 square meter.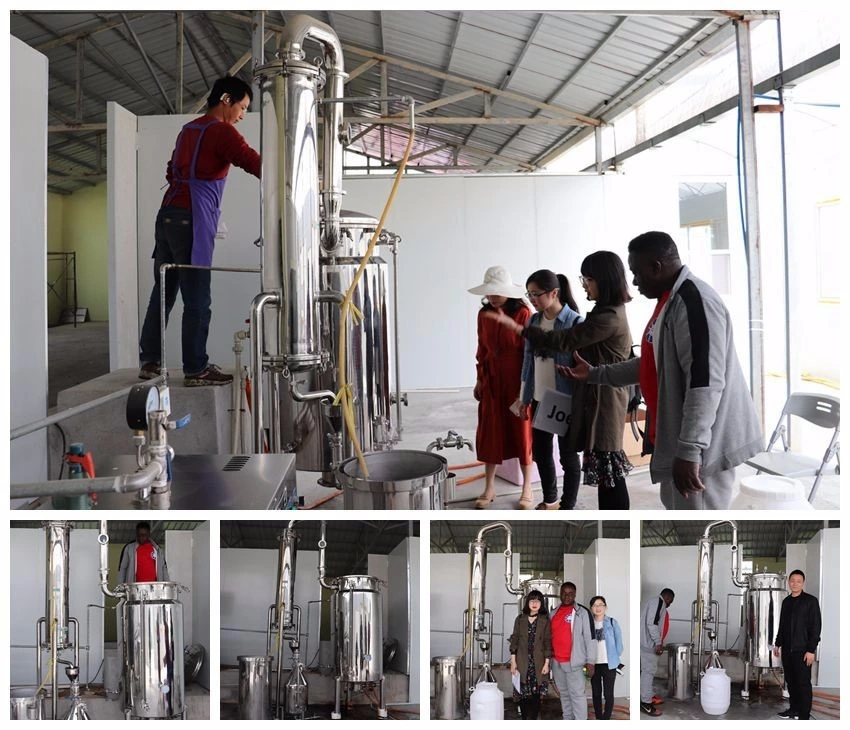 Product Application of essential oil extraction equipment:
Our essential oil extraction equipment,health products,biological drugs,cosmetics and food .This uses technology and chemical separation,can extract plant components efficiently by steam distillation , have good effect in collecting essential oil from plants.
Description
Raw material
Description
Raw material
Gaultheria procumbens
essential oil distiller

Gaultheria procumbens leaf

Cinnamomum cassia
essential oil distiller
Cinnamomum cassia
Cinnamon bark
Achillea millefolium
essential oil distiller
Achillea millefolium
Flowers and upper branches
Santalum album
essential oil distiller
Santalum album Wood
core and root core
Cymbopogon nardus
essential oil distiller
Cymbopogon nardus
Leaf blade
Matricaria chamomilla
essential oil distiller

Matricaria chamomilla flowers

Pimenta dioica
essential oil distiller

Pimenta dioica seeds

Anthemis nobilis
essential oil distiller

Anthemis nobilis flowers

Angelica archengelica
essential oil distiller

Angelica archengelica root

Cinnamomum zeylanicum
essential oil distiller
Cinnamomum zeylanicum
Wood core and root core
Angelica archengelica
essential oil distiller

Angelica archengelica seeds

Salvia sclarea
essential oil distiller
Salvia sclarea Leaf
and upper branch
Pimpinella anisum
essential oil distiller

Pimpinella anisum seeds

Eugenia caryophylatta
essential oil distiller

Eugenia caryophylatta bud

Arnica montana
essential oil distiller

Arnica montana root

Eugenia caryophylatta
essential oil distiller

Eugenia caryophylatta Leaf

Arnica montana
essential oil distiller

Arnica montana flowers

Coriandrum officinalis
essential oil distiller

Coriandrum officinalis seeds

Ocimum basilicum
essential oil distiller
Ocimum basilicum Leaf
and upper branch
Anethum graveolens
essential oil distiller

Anethum graveolens seeds

Laurel nobilus
essential oil distiller

Laurel nobilus Leaves

Anethum graveolens
essential oil distiller
Anethum graveolens
whole plant
Detailed images: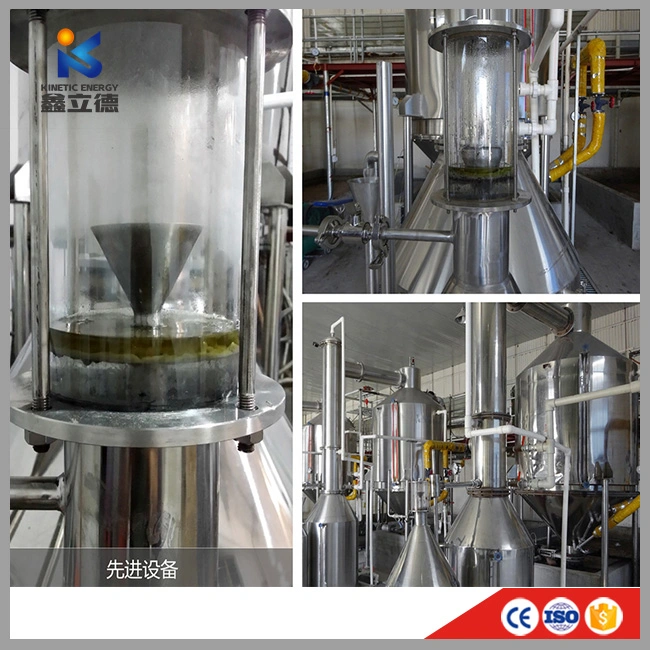 Installation: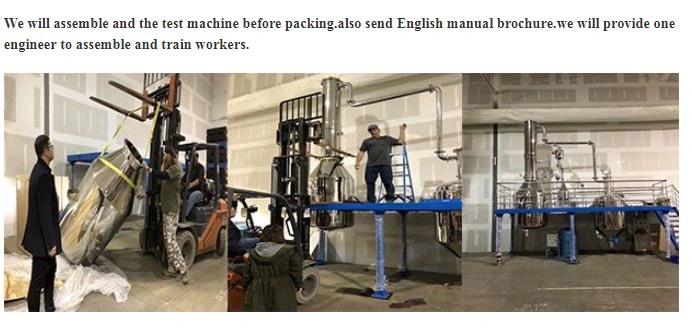 Our factory :
Wuhan Kinetic is a Professional and modern grain and oil machinery engineering equipment manufacturer integrating research, manufacturing and installation. we owning wide international market in more than 130 countries and regions.
With more than 30 years of experience on oil making machine, we provide a comprehensive range of products
We are proud to guarantee that, with our strong technical background and communication capability, our sales/support engineers are able to answer your most complicated technical questions over the phone in English.
The following pictures show our factory and customers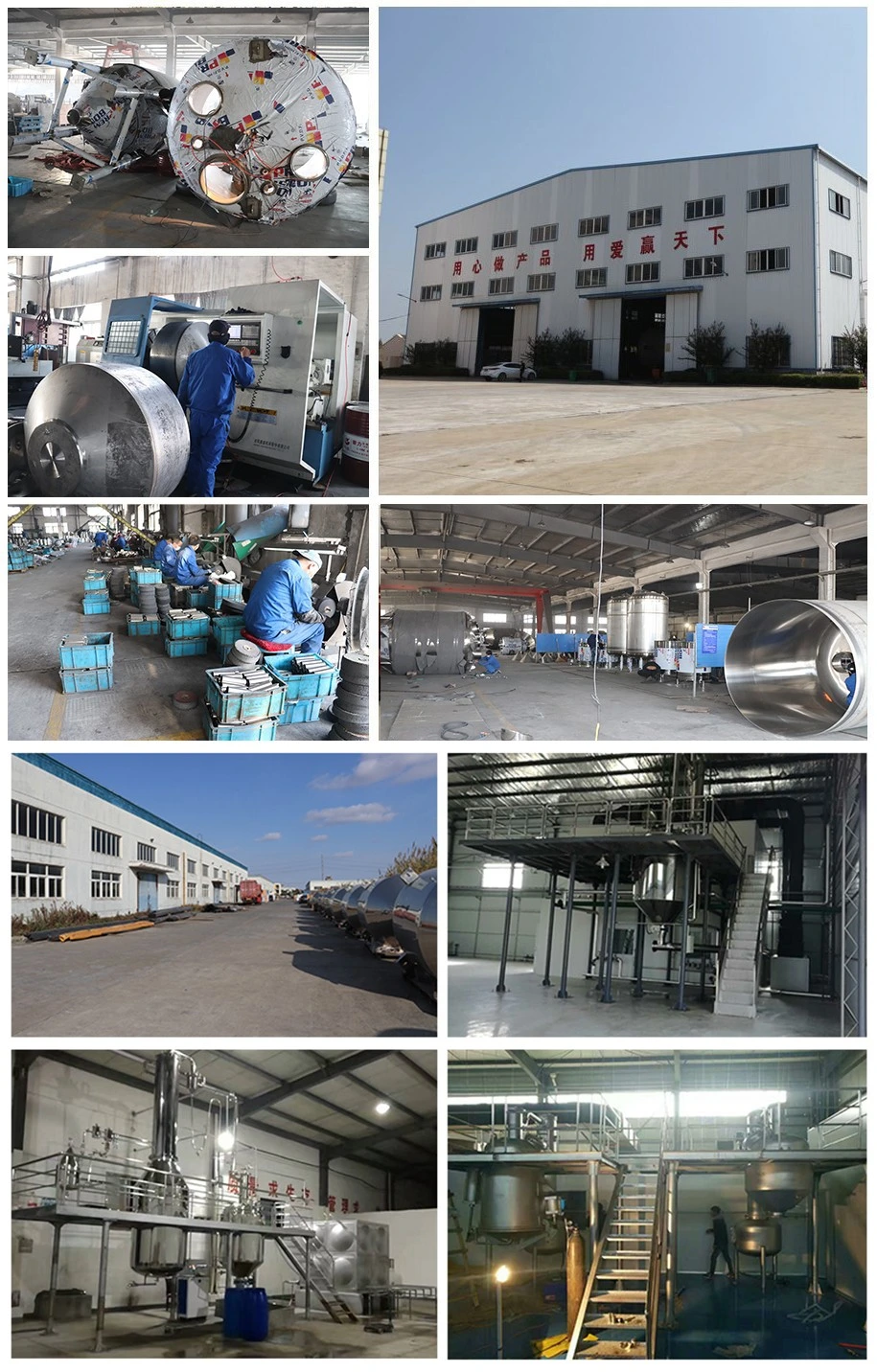 Certification:

FAQ:
Q1: What is the Warranty for the machines?
A1: 1 year for free.
Q2: What is the Material?
A2: Stainless steel.
Q3: When can I get the price?
A3: Within 24 hours, if urgent, please directly call us.
Q4: Whether the machine price can be more discount?
A4: In general, our MOQ is 1set with very reasonable price, but if large order, we also can apply to our Manager to appropriately give you a little discount.
Q5: How to ask quotation?
A5: Please note us what type of raw materials , and how many kgs of raw materials you want to treat per batch, then we will send you quotation as soon as we can.
Q6: Can we ask the oil plant for different types of oil?
A6: Yes, but we recommend no more than 3 different types.
Q7: Essential oil plants require how large of a workspace?
A7: The land area typically depends on the capacity of the plant. We can suggest an appropriate space to prepare after given specifications, or, can design the oil plant in-house specifically to the amount of workspace available.
Q8: How long will it take to receive my products?
A8: As a general rule, it will take one Month for us to produce.
Q9: Do you offer oversea installation?
A9: We'll send professional installation engineer to help you install the equipment, as well as training your workers freely.
Pls don't hesitate to send me the inquiry,write message below,and click "send"!