Lyphar Supply Large Stock Clove Essential Oil Price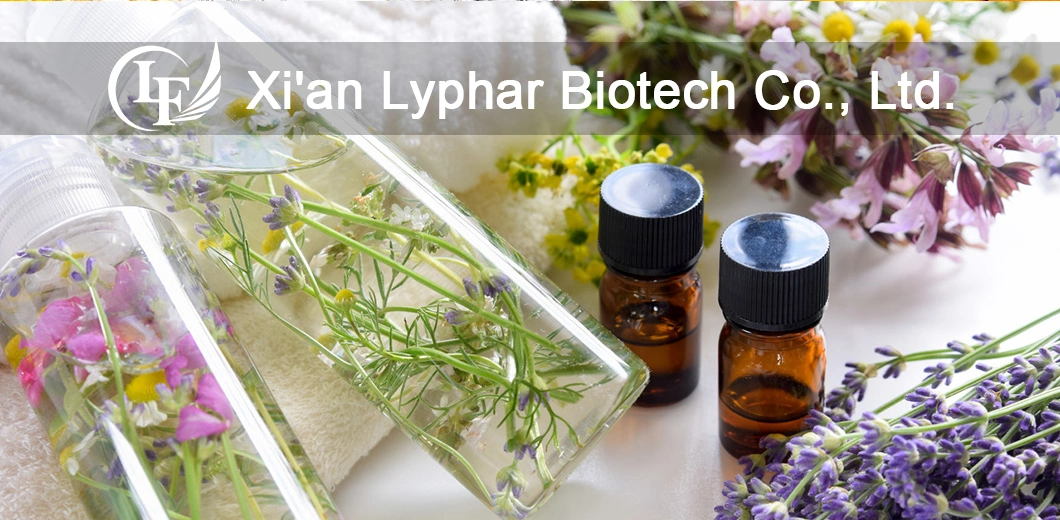 | | |
| --- | --- |
| Product name | Clove Oil |
| Specification | 100 % Pure Nature |
| Form | liquid |
| Color | Colorless to pale yellow liquid |
| Used Part | Leaf |

Clove Oil is extracted from the dried flower buds of clove (Eugenia caryophyllata). It has numerous medicinal properties and is used topically for pain relief. The oil is rich in plant-derived phenylpropanoids, with the main compound being eugenol.The other bioactive compounds include thymol, carvacrol, and cinnamaldehyde.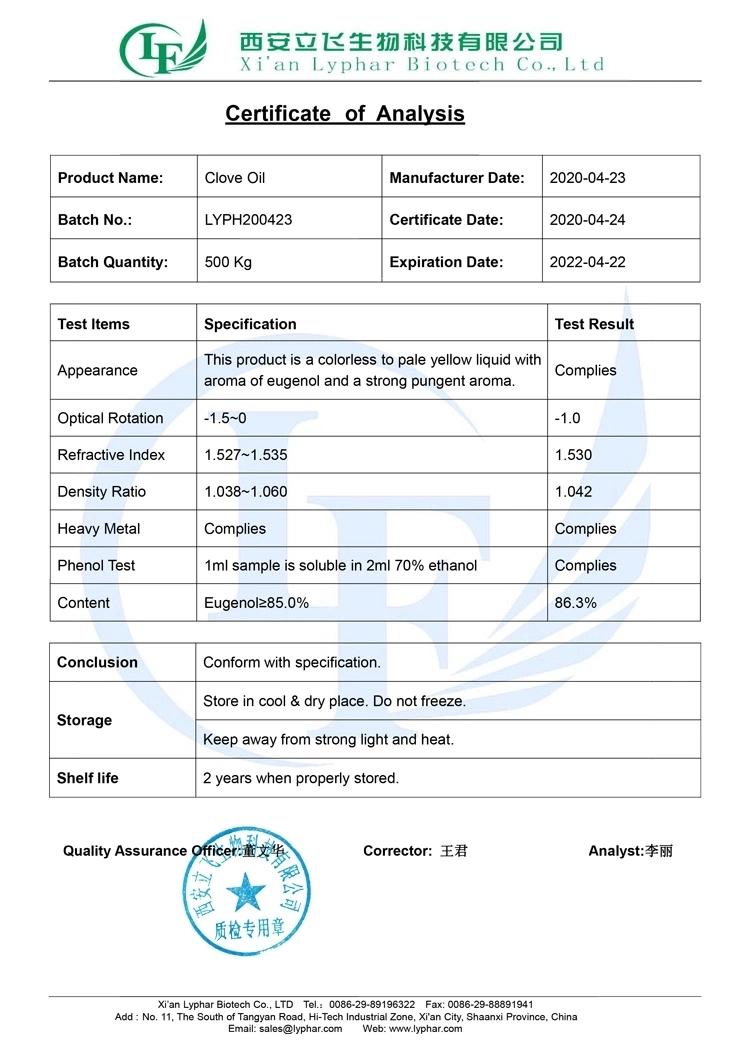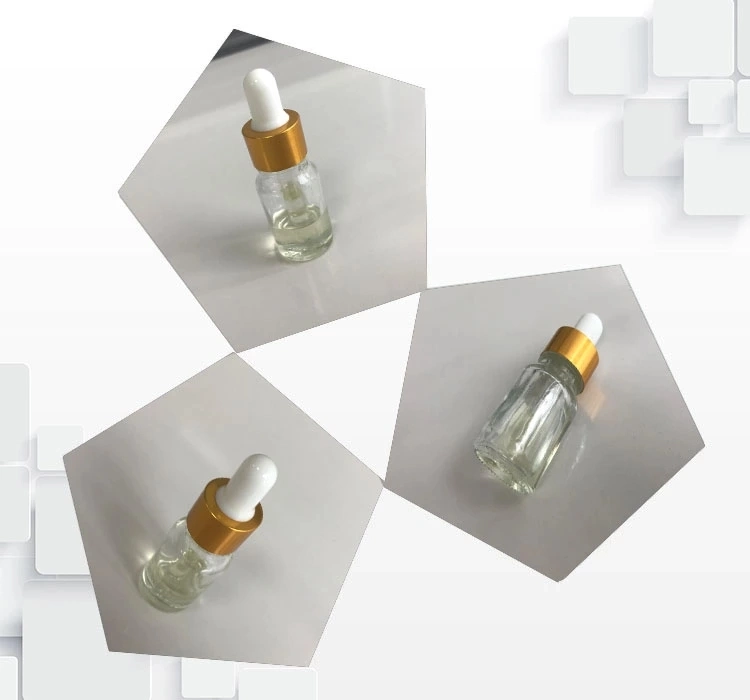 1.Skin Care
Eugenol in clove oil has rejuvenating and stimulating properties, which can increase blood flow to the skin and make it look radiant. It can also be used to treat warts, shingles, and prickly heat rash, as well as to reduce scars.
2.Heals Candida Infections
Carvacrol and eugenol in clove oil have an anticandidal and antifungal effect. It can be used to heal candidiasis caused due to a fungus, Candida albicans.
3.Dental Care
The germicidal and anesthetic properties of clove oil make it very effective for relieving toothaches, sore gums, and mouth ulcers.
4.Boosts Sex Drive
Clove oil can help increase sex drive, boost blood circulation in the sexual organs, and prevent premature ejaculation.

5.Antiseptic Properties
Due to its antiseptic properties, clove oil is useful for wound, cuts, scabies, athlete's foot, fungal infections, bruises, prickly heat, and other types of injuries.
6.Boosts Immune System
Both clove and clove oil are useful for boosting the immune system.